The OkCupid Worst-Case Scenario Handbook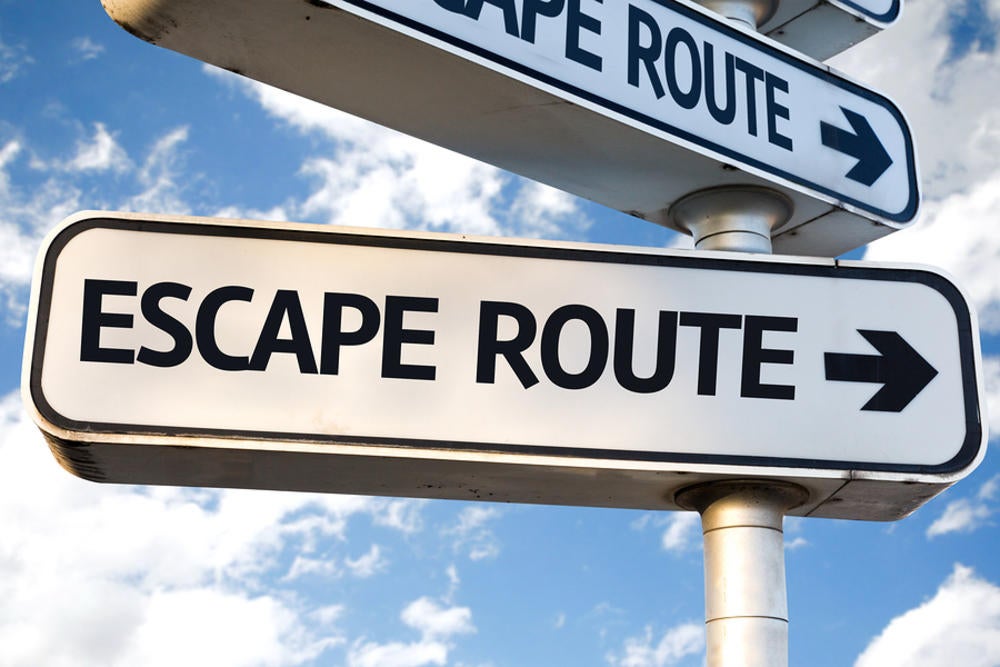 There are plenty of fish in the sea, but let's be honest -- not all of them are majestic marlins. Navigating the waters of online dating takes some serious skill, and while you're angling for the partner of your dreams, you may find yourself in more than a few unsavory situations that no amount of sex lube can help you slide out of. Don't worry -- we're here to throw you a lifeline. Use these OkCupid tips and become the captain of your own dating destiny. Or, you know, at least save yourself from a few creeps.
---
What to do if you receive zero OkCupid messages

You've uploaded that cool photo of you holding a monkey in Guam. You came up with some passably witty responses to fill out your profile, and you sent out more than a handful of messages to the most promising singles in your zip code. Yet despite all your efforts, your inbox remains empty. What should you do now?
Don't: lose your cool.
If you think confronting non-responsive site members will turn the tides in your favor, you're sorely mistaken. Accuse users of being rude for not responding and you're just going to look like a pathetic creep (not exactly the persona you want to cultivate, is it?)
Do: try a new approach.
Something you're doing isn't working, so switch it up! Ask a brutally honest friend to take a look at your profile and let you know if you're putting your best self out there. You might be coming across as a total weirdo and never know it! Next, try sorting your search results to show you the newest users first. Singles who've just joined OkCupid will be more excited to receive messages and therefore more likely to respond.
Lastly, try keeping your messages short and sweet and relatively innocent (save the mentions of personal lubricant preferences for your first date). Instead, include a question that makes reference to something specific in their profile. For example: "I saw you just moved to the area -- have you eaten at (insert favorite local restaurant here) yet?" Keep it light and friendly and make sure each message you send is unique -- no copy and pasting!
What to do if you stumble upon your ex's OkCupid profile
Don't: message them to taunt them.
Look, you're both in the same boat, so you don't really have much room to judge. Seeing someone you know on OkCupid is a bit like running into someone you know at a strip club. You're both there for the same reason. If you're not friends, there's no reason to acknowledge each other. Pretend you don't see them.
Do: laugh at them behind their back.
Let's be real -- not even Ghandi would be able to deny the opportunity to poke fun at an ex's online dating profile. The trick is to act like some kind of award-winning nature photographer -- observe the beast without it knowing. Capture the experience. Enjoy later with friends.
To do this, sign up for "OkCupid A-List." It's an OkCupid feature that allows you to visit profiles without the owner knowing, and trust us -- this is one of those OkCupid tips that's worth the couple extra bucks. Make sure you check off "browse invisibly" in your settings, then head to their profile and enjoy the lols. Make sure you screenshot everything too -- they may stumble upon your profile and block you to save face.
Plus, screenshots are easy to share with your friends -- and cackling evilly with a group is just so much more fun than cackling alone. Once you've got your screenshots, block them. They'll never know you were there, you OkCupid ninja you.
What to do if your date looks nothing like their photos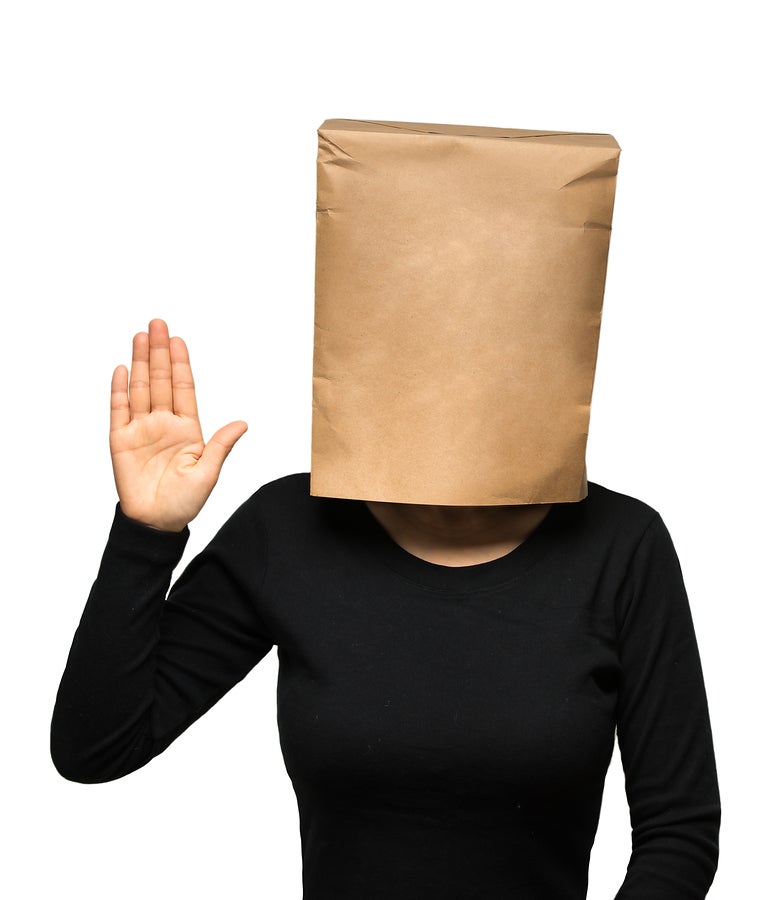 So you've met someone promising on OkCupid. They have a job, they get your 80s pop culture references and as a major bonus, they're actually really cute.
But then you meet them in person and suddenly it's like someone fed your cute and cuddly Gizmo after midnight. You're at the Cheesecake Factory with a full-blown gremlin. How should you react?
Don't: accuse them of trying to "trick" you.
One of the most important OkCupid tips is to remember that everyone on OkCupid is trying to put their best face forward. And if you listed your body type as "average" when you knew "a little extra" was a lot more truthful, then you don't have much room to judge.
Your shapeshifting date might not even realize how many extra pounds or grey hairs they've gained since that college photo, so calling them out on it isn't necessary -- it's actually pretty cruel and futile. After all, it's not exactly going to change the situation, is it?
Do: give them a shot.
Unless you've been seriously catfished and someone who you thought was a 100 lb woman shows up as a 300 lb man, there's no harm in having dinner or finishing up a few frames of bowling.
Sharing a plate of cheese fries now doesn't mean you have to share your free sample of lube later. And who knows? Your date's killer sense of humor or smart and sassy conversation style might just transform them from a six back into a nine. In fact, there are a ton of great reasons to try dating outside your type!
Attraction is more than skin deep, and if at the end of the date you still aren't feeling it, at least you had a nice time and scored some positive dating karma for your next adventure.
What to do if you receive sleazy messages instead of sexy dates
You fill out your profile with clever insights and the occasional pop culture pun. You upload your sexy beach photo and that snapshot of you holding a monkey (a real monkey!) You've followed a pretty solid list of OkCupid tips and you're ready for a full armada of dreamboats to dock in your port, but when you open your inbox you practically get whiplash from all the graphic scenarios being hurled your way.
You like sex just as much as the next person but you aren't exactly turned on by how many people seem to start their OkCupid messages with super detailed descriptions of their junk. What should you do?
Don't: hurl your laptop into the nearest dumpster at the first sign of a crotch shot or graphic message.
We know — when you open your inbox to view your OkCupid messages and are greeted with an onslaught of more detailed sex scenes than you are casual conversation, it can be tempting to just force quit online dating altogether and just start collecting cats instead. Hang in there. As unwelcome as these sleazy messages may be, they're sadly just part of the territory. We recommend not engaging with these creeps — most of them don't understand the difference between negative and positive attention and will think their efforts are paying off. Plus, why waste your time yelling at weirdos when you could be using that time to talk to someone sexy and charming?
Do: block their creepy butt and move on.
This'll save you from reading even more of their detailed sex scenes in the future and might actually send them a signal that their approach needs some work. You may also want to change your settings — removing "casual sex" from the list of things you're interested in MIGHT lower your amount of sleazy messages slightly. You can also try editing your "Message me if" section to include a specific question you want singles to answer. This'll give them a built-in ice-breaker and may lead to more actual conversations and fewer cringe-worthy opening lines.
What to do if you're constantly being heckled by the OkCupid A-List
The OkCupid A-List isn't just a premium feature, it's also a term thrown around for the elitists on the site. These singles may be browsing profiles from their private island's helipad as their wait for their ride to Beyonce's BBQ, but it's far more likely they're just sipping haterade in their parents' basement. Deserved or not, these users have a major superiority complex and are happy to let you know about it by flooding your inbox with insults.
What to do if you keep receiving the same generic OkCupid messages
You've followed all the OkCupid tips you could find online to craft a profile so magical it's practically the OkCupid version of a unicorn ice sculpture. You're sexy, you're down to earth, you're hilarious and you're getting PLENTY of OkCupid messages — but they all say the same thing: "Hey, what's up?" There isn't a single enticing message in your inbox and you're practically begging the universe to send you someone, anyone, who puts more than 30 seconds of thought into their opening message.
Don't: start launching hate darts at every user who lobs a "sup" into your inbox.
Sure, some of them are super lazy and obnoxious, but a fair share may just be nervous about how to get the conversation started. Hurling insults at every OkCupid message that's less than a Shakespearean sonnet won't make you look like a refined member of the OkCupid A-List. It'll just make you look like a jerk.
Do: give them a chance.
Take a peek at their profile to see if there's any attraction and if you share any common interests. If you feel like there might be more there than their one-liner implies, hit them back with a lighthearted message by asking, "Is that the best you can do? ;p" This'll give them a bit of a challenge without being too negative and may shift the conversation to something way more fun.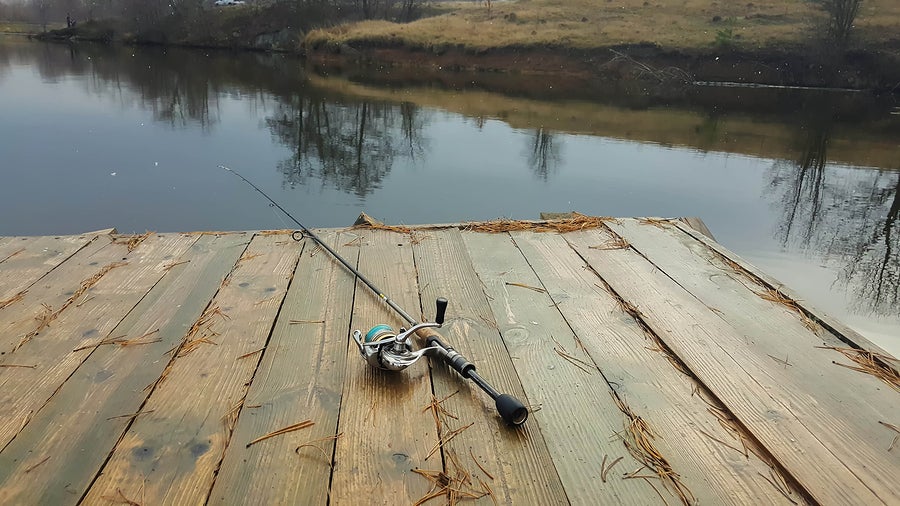 What to do if you keep hooking cheaters
You've received a ton of OkCupid messages from smart, successful, sexy people. Opening your inbox is like swimming in a sea of Tom Hiddlestons and Jennifer Lawrences, but when it comes to planning sexy date ideas, something seems off. Tom wants to meet at a Motel 6 in the middle of the day and Jenn gets really dodgy when you ask her about who's cropped out of all her photos. A few more OkCupid messages and you figure it out: your sexy singles aren't so single after all. Why does this keep happening and how can you make it stop?
Don't: turn your profile into a drunken rage-fueled manifesto on the evils of cheating.
While you're certainly justified, you negativity will repel any decent people who read your rant. One of the biggest OkCupid tips you should keep in mind is to stay positive on your profile. You don't want to come across like a scorned lover with more baggage than LAX. That's not who you are, right?
Do: go with your gut.
If the next fish you hook only answers the phone late at night, won't Facetime with you, won't let you anywhere near their apartment or in general seems a bit sketchy, they probably are. Unless you want your sexy dates to end with parking lot catfights, follow your instincts and stick to daters without drama. Also consider putting a line in your profile that states you're only looking for singles (unless you're open to swinging or polyamory).
What to do if you get plenty of OkCupid messages but can't nail down a date
The steady stream of OkCupid messages you've been receiving is a great boost to your ego, but when you ask your conversation partners when they want to get together, they can't seem to commit.
Don't: keep lobbing the ball into their court.
They may just be nervous about picking an activity you'll enjoy and pressuring them to choose a time and plan out a date might just freak them out even more. Sexy date night ideas don't come naturally to everyone, but that doesn't mean you still can't have a great time!
Do: ask them to accompany you to a specific event at a specific time.
Try an art gallery opening or a sports game (or give our guide a go for some of the best date ideas). If your first idea doesn't mesh with their schedule, try again in a few days. If your second idea is rejected, move on — there's a good chance they just aren't ready for dates in the real world. Why waste your time when there are plenty of other singles who'd love to hit the town with you?
What to do if you develop a cyber stalker
Don't: shrug it off.
Obsessive messaging may just seem annoying at first, but when those messages turn invasive or downright threatening, you could find yourself in some serious danger. Just because your stalker is separated from you by a few miles of cyberspace doesn't mean they can't and won't turn to irl stalking in the future.
This is definitely one of those scenarios where it's better to play it safe and learn to recognize these 7 online dating red flags.
Do: report them.
To report a user, just click on "report" under their latest cray cray message. Then type out a brief description for OkCupid support explaining exactly why your cyber stalker is crossing the line. You may even want to take screenshots of messages, photos, and their profile for future reference.
There's a chance you may be harassed by this creep in the future, and having an account of their shenanigans can't do anything but help you when it comes to making future cases to OkCupid staff or (worst-worst case scenario) the local police.
What to do if you discover someone is using your photos to catfish sexy dates
Years ago, OkCupid became famous for it's OkCupid Dating Persona Test which claimed to show daters which of 32 personalities they had. While most users are interested in staying true to their OkCupid dating persona, there are some fakes and scammers on the site using others' photos and even their personal information. So what should you do if your images or info are being used without your consent?
Don't: message the catfish directly to challenge them to a Thunderdome battle where two will enter but only one will leave.
You don't know if you're dealing with a bored teenager or a sophisticated hacker and you may just end up giving them more personal information.
Do: contact OkCupid support and explain the issue.
Take some screenshots of the user's profile for proof in case they block you or change their photos. While you're waiting for a reply, check out your privacy settings on your other social networks. It may be time to set your Facebook photos to private so you don't have to deal with this issue again. Also consider contacting Nev from MTV's Catfish to tell your tale because he's pretty hot and that show is fantastic.
Sometimes, It's Better to Meet People IRL
Remember, if the world of OkCupid becomes overwhelming, you can always unplug, change out of your sweatpants and head into the real world to try to meet someone in person. Apparently, people still do that.
But if you're like us and you do everything from paying your bills to buying sex lube online, you know that realistically, you're not going to give up on online dating that easily. So keep these tips in mind and be ready for anything.
Have you found yourself in an online dating disaster that we didn't discuss here? Tell us about it by tweeting us @ASTROGLIDE and we'll do our best to give you some expert advice (trust us -- we've done a LOT of research).
Images are for illustrative purposes only.
---