The 10 Strangest Superstitions About Sex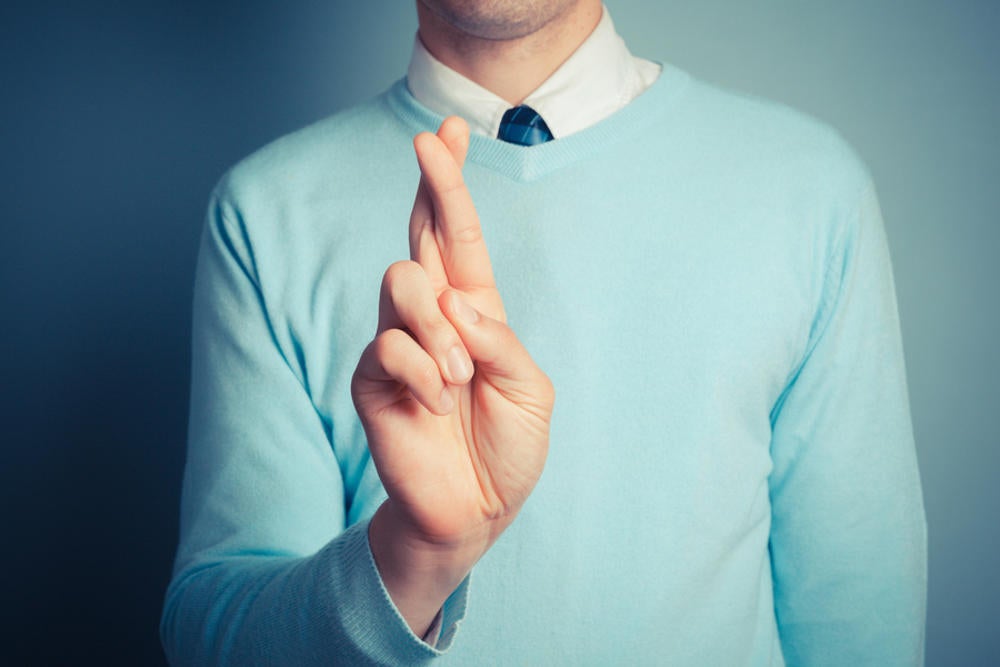 Do you find yourself physically incapable of walking past a shiny penny on the sidewalk without picking it up? Do you scurry away when you see the neighbor's black cat crossing the street, refuse to open an umbrella indoors or open and close your personal lube three times before every use just for good luck? If you're like most people, you probably follow at least one superstition. Most of us do it out of habit -- as a tradition that's been handed down from generations of rabbit foot rubbers and salt throwers, wishbone crackers and finger crossers. But do your superstitions have their place, or do you carry them everywhere, even into the bedroom?
"Superstition is the need to view the world in terms of simple cause and effect." - Bernard Beckett
If you believe getting lucky can literally be just that, then you're not alone. Plenty of people around the world have unique superstitions and beliefs when it comes to getting busy. We did some research of our own to uncover some of the strangest.
Although you probably aren't ready to jump on the bandwagon of all of these sexual superstitions, not all of them seem so bad. Maybe you can adopt a few yourself and use them to your advantage -- perhaps as an icebreaker the next time you find yourself clinking glasses with someone cute or cutting a rug with a clumsy but adorable dancer. Although we were surprised to find so many strange sex superstitions from these cultures around the world, we're positive we haven't covered them all. Do you know a superstition related to sex that we didn't discuss here? Have you created your own superstitious practices that govern where you keep your free lube sample or get busy with your partner? Tell us by tweeting @ASTROGLIDE!
Images are for illustrative purposes only.
---