Our 5 Favorite Fertility Apps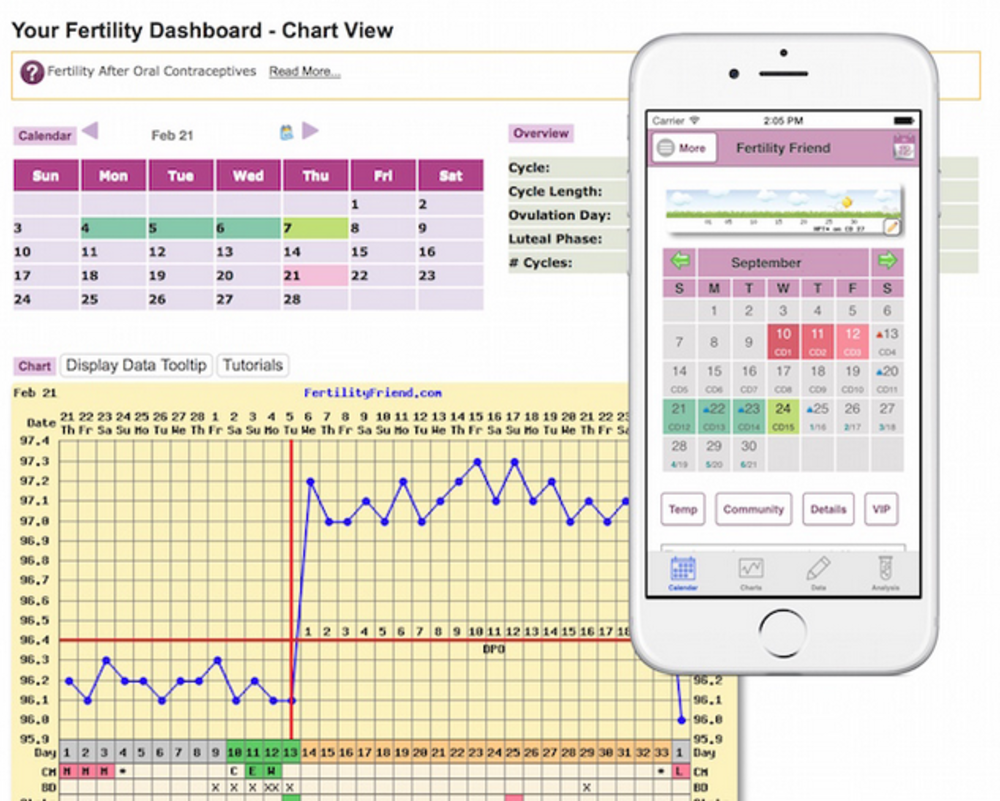 Trying to conceive? There's an app for that. In fact, there are quite a few! Tracking your fertility and your menstrual cycle used to require a calendar, some graph paper and lots of organization, but now you can do it all conveniently from your mobile device.
With so many great fertility apps out there, it's hard to imagine that people have managed to reproduce for thousands of years without smartphones. Let's take a look at a few of our favorites
1. OvuView
Plenty of fertility apps help you track your cycle, but OvuView is full of rich charts and visualizations to help you keep tabs on your various fertility symptoms, from basal body temperature to breast tenderness to mood. If you're not a fertility expert before picking up this app, you likely will be a few weeks into using it.
Pros: OvuView allows you to use various methods to keep track of your fertility, including the 21/20 Day Rule, the Doering Rule and the 5 Day Dry Up Rule, and includes accuracy percentages for each method. The charts and interface are beautifully designed, giving you a full 360-degree view of your fertility. In terms of richness of features and quality sex ed, OvuView tops our list of fertility apps.
Cons: Despite its well-designed user interface, the wealth of information on OvuView might overwhelm couples who are just trying to conceive for the first time. Also, if you're an iPhone user, you're out of luck — OvuView is only available on Android at this time.

2. Fertility Friend
Like OvuView, Fertility Friend helps you plot out your fertile window (that is, the time conception is most likely to occur during your cycle) based on symptoms like basal temperature and cervical mucous. Fertility Friend's makers promise over 15 years of fertility expertise and 650,000 pregnancies.
Pros: Unlike OvuView, Fertility Friend is available both on Android and iOS, so you don't have to worry about switching operating systems while you're trying to conceive.
Cons: While Fertility Friend is feature-rich and has plenty of charts, its' user interface design isn't quite as fun or elegant as that of OvuView.
3. Clue
Clue is a period and fertility tracker that's as serious about ovulation as it is about technology and design, promising "no flowers, butterflies, euphemisms or pink — ever." If you're trying to conceive and hate cutesy terms like "sexytimes" or "bun in the oven," this is the app for you.
Pros: Clue probably wins our vote for "Best Looking Fertility App." Take one look at the user interface and you'll know why. Plus, it's available both for Android and iOS, and even includes Apple Watch integration. What time is it? Time to make some babies.
Cons: While Clue's UI is gorgeous, you may find you prefer the more straightforward charts and calendars in OvuView or Fertility Friend.
4. Lady-Comp
Lady-Comp is more than just an app — it's an all-in-one fertility tracking device, including a basal thermometer and a computer that charts your fertility symptoms.
Pros: Lady-Comp only takes a few seconds of your day to record ovulation symptoms. It's basically your one-stop shop for fertility. After you're done trying to conceive, you can continue using the Lady-Comp as a form of natural family planning (NFP) contraception.
Cons: While the other apps in this list are free, incurring a small investment if you pony up for the pro features, the Lady Comp will set you back $495. If you want the convenience of an all-in-one device, that might be worth it to you — but if not, you can always just buy a basal thermometer and download one of the other fertility apps on this list.
5. Period Tracker Pro (Pink Pad)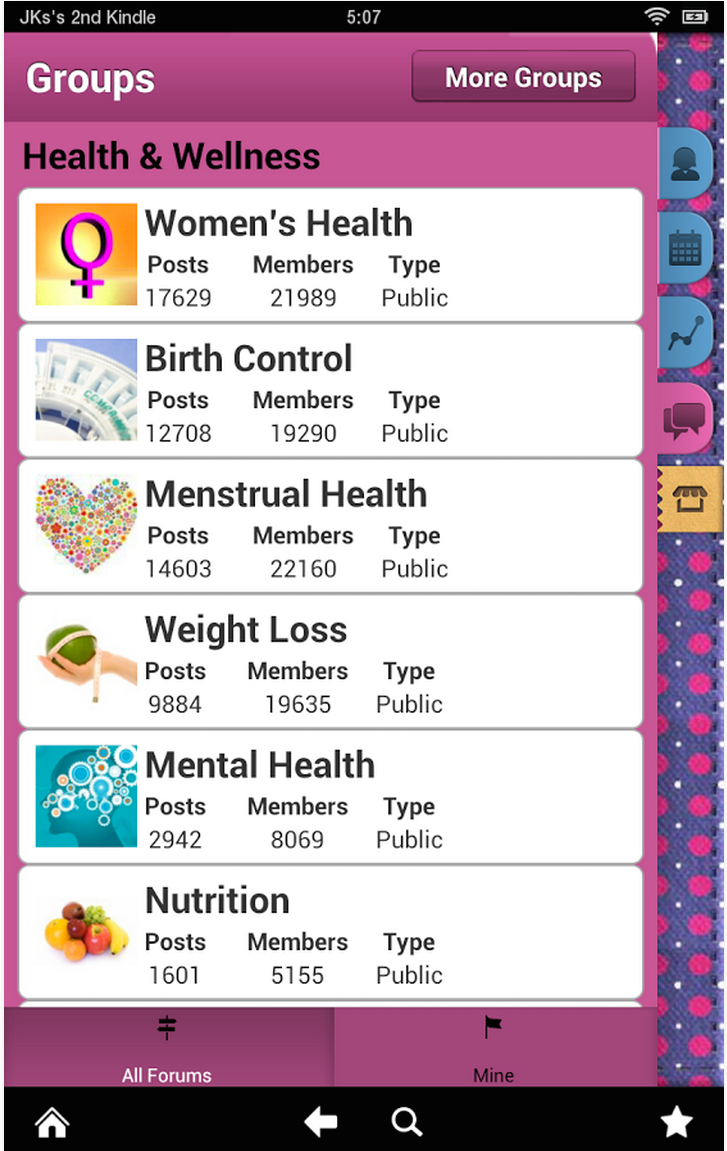 Available on iOS and Android, Pink Pad is a popular app that not only enables you to track your cycles and fertility, but also connects
you to forums and networks, advertising "the largest trying to conceive mobile community in the world!"
Pros: The social aspect of Pink Pad makes it stand out among other fertility apps. Whether you're trying to conceive, learning more about women's health or trying to shed some pounds, there's a group for you. Plus, it can be fun to customize the notifications you receive. Period time? "There will be blood." Ovulating? "Get down tonight!" Get creative with it!
Cons: While we think switching up the Pink Pad UI themes is kind of fun, they're all pretty stereotypically girly. "Pink" is in the name, so if that sort of thing turns you off, you're better off sticking to Clue.
With today's technology, getting to know your cycle and your fertility signs is more convenient than ever.
But it takes more than a smartphone to make a baby! Improve your chances by reading up on conception tips, and grab a bottle of ASTROGLIDE TTC personal lubricant instead of a traditional lubricant. Everyone knows that sex is more fun when it's slippery, but if you don't use the right kind of lube, you might be slowing down your swimmers. ASTROGLIDE TTC is specially formulated to imitate the PH levels, osmolality and consistency of your cervical mucous. Use it during your fertile window and the sperm can move freely.
Oh: and remember to have fun. You're making a baby, after all!
What's your favorite fertility app? Let us know in the comments below, or tweet us @ASTROGLIDE!
---