Feed Your APPetite. Take The Quiz.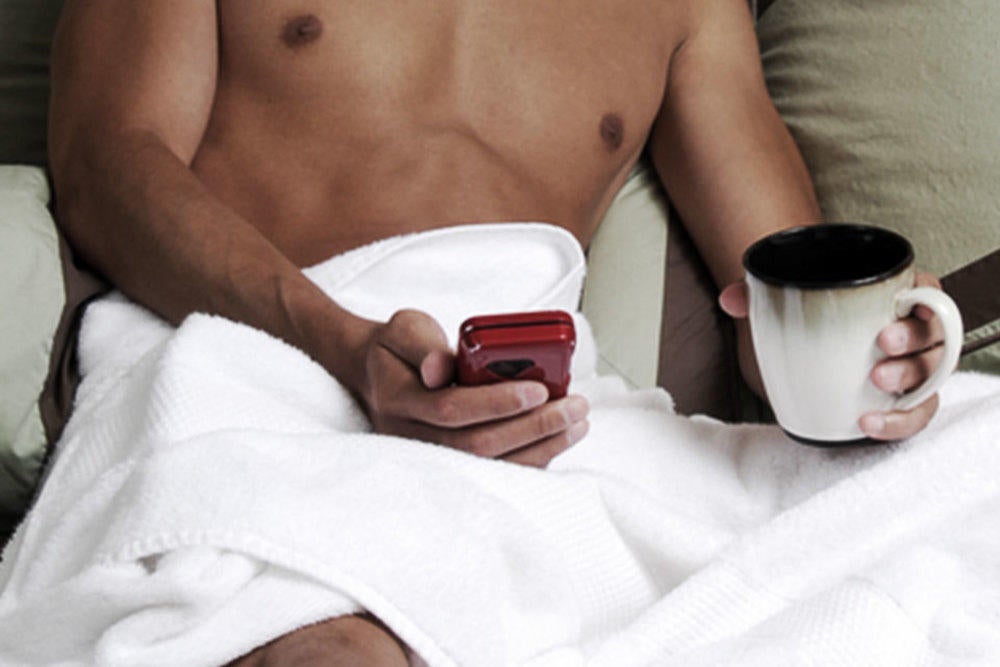 Hungry for love? Pining for a fling? Dating apps can be helpful, but it's tricky to determine which one will attract the guy you're looking for. Take this quiz to find out which app will satisfy your hunger for love.
What's your idea of the perfect first date?

I'm at my best in a social environment, so I like barhopping.
An activity that exudes culture, like an art museum.
I keep it classic: dinner and a movie.
Something adventurous yet romantic, like a motorcycle ride down the coast.

How do you prefer to communicate?

I prefer Facebook or email. That way I have time to respond when I'm ready.
In person, because you can never really get to know someone otherwise.
Texting or phone calls. They're less intimidating than meeting face-to-face.
Snapchat. I'll let him look just long enough to leave him wanting more.

What are you doing on a typical Friday night?

I usually have a date lined up.
You'll find me checking out a new local band.
I'm probably just hanging out at a friend's house.
Snuggled up at home watching Netflix.

What do you picture your dream dude wearing?

Anything trendy. I like guys who keep up with the latest in fashion.
V-neck and khakis.
His birthday suit.
A beard and flannel shirt.

Who are you when you go to a party?

Cautiously social. I scope out the room for someone who looks as lonely as I do.
Life of the party. I'm always the one who gets the dance floor started.
Wallflower. I'm not the partying type.
Social butterfly. I make it a point to chat with everyone for at least a few minutes.
---
Grindr
Classic, laid-back and a little bit shy, you like to keep things simple. Grindr is great for you because it's straightforward with no gimmicks; simply browse through nearby singles to find your perfect match. Grindr Tribes help you narrow your search by filtering niche groups, including Clean-Cut, Daddy, Geek, Jock and more. The app can serve as a starting point for traditional dating, casual hookups or even just to make friends.
---
Guy Spy
You're very open, confident and great at making a first impression – and we've got just the app to match. Guy Spy features detailed descriptions that include stats, preferences and likes & dislikes all laid out on one page, so it's great for men who are comfortable revealing their personalities right off the bat. And once you find a match, Guy Spy's GPS feature allows you to share your exact location with a potential mate.
---
Growlr
You're reserved and rather masculine. You have little time for, or interest in, sifting through profiles that are not your type. The app for you is Growlr, the social network geared toward bears. No need to filter your search – the app does all the work by connecting you with bears worldwide. You can view listings for bear bars in your area or send pictures, messages and voice memos to your matches.
---
Tinder
You love meeting lots of new people and thrive on connections based on common interests. Try Tinder, which allows you to swipe through lots of potential matches in your area quickly and easily. It's perfect if you prefer not to narrow your search and would rather give all types of guys a chance before making your selection.
---
---