7 Creative Oral Sex Positions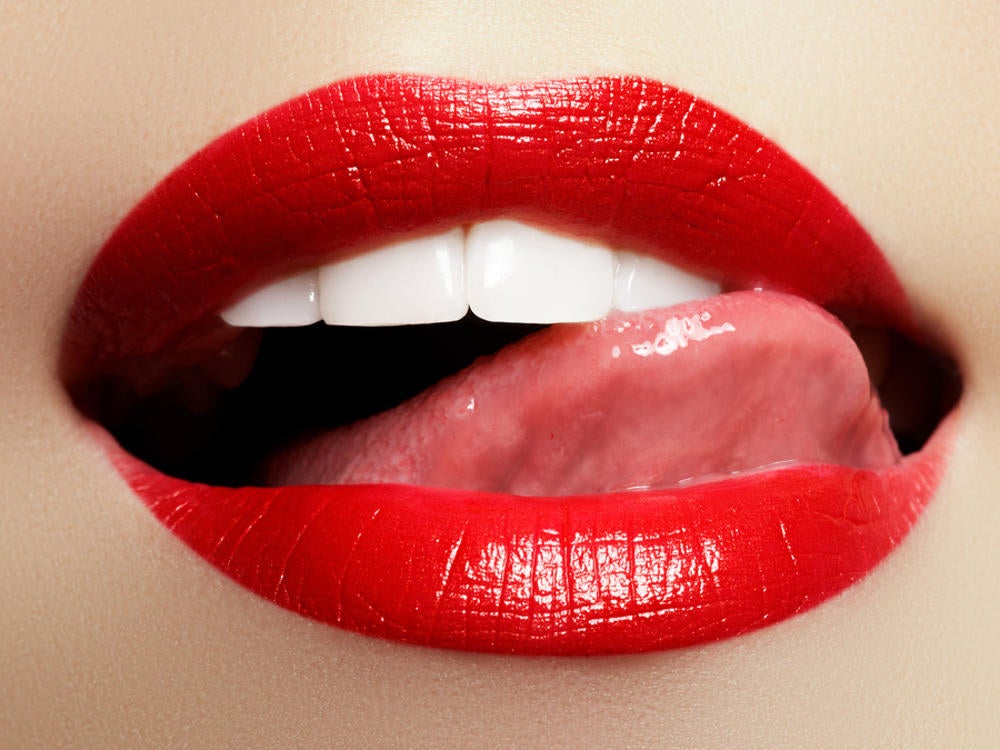 Experimenting with varied oral sex positions will reveal new sensations, increase comfort and open up new possibilities with regard to technique, intensity, duration and intimacy.
Unfortunately, most of us tend to give and receive oral sex in the same position.
One partner lies flat on the mattress and the other climbs between their legs. This position not only makes our most tender and responsive erogenous zones less accessible, but can make the experience more physically draining.
When you adjust your sex positions to ensure that you're physically comfortable during sex, pleasure intensifies, as you can focus on the erotic escapade as opposed to worrying about physical challenges like muscle exhaustion and cramps.
You'll also discover new angles, hot spots, rhythms and locations which help to keep sex fresh and exciting.
Try these creative (and comfortable) oral positions to take your oral game to new heights.
The Giraffe: Upside Down Oral Sex
This position is ideal for both exhibitionists and voyeurs and can be performed regardless of gender. It's also great for deep throating, as it allows the giver to elongate their neck.
How to enjoy oral sex, giraffe-style:
One partner lies on their back with their head hanging off the side of the bed. The receiver stands on the floor beside the bed and slides themselves toward their supine partner's mouth.
The 68: A Variation On the 69
Like the 69, this oral sex position involves inverting your bodies, but it differs in that you don't simultaneously perform oral in the 68 position. One partner gives while the other takes.
Perfect for vulvas (not so great for the penis), this is the lazy version of the Sit On My Face position, as you both get to lie down for the entire encounter. It's also great for intensified orgasms, as you can access the full vulva as well as the perineum from below.
How to enjoy oral sex, 68-style:
One partner lies on their back and the other lies on top — also on their back — with their feet above their partner's head.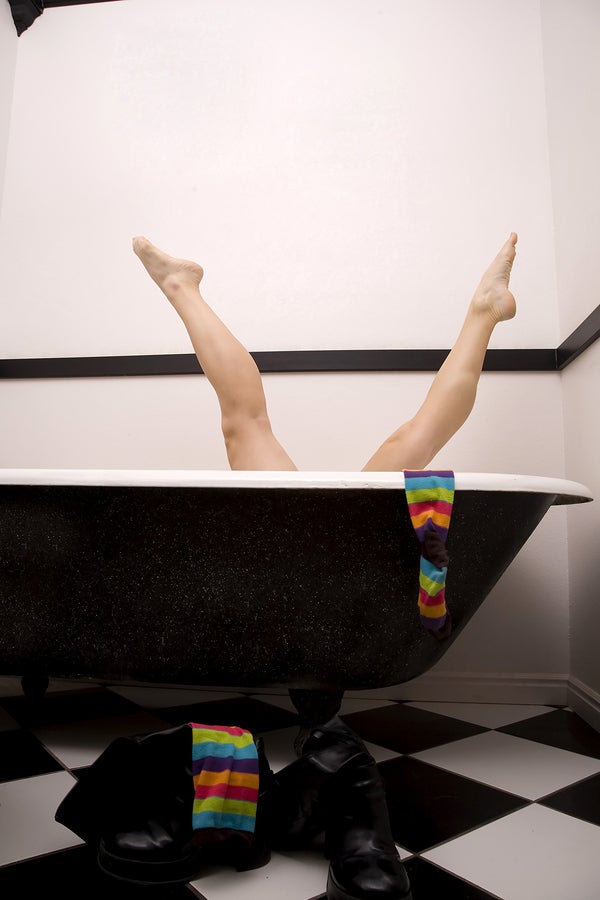 The Wetter The Better: Oral Sex in the Shower
This shower and tub sex position is perfect for a quickie in the morning. Just remember that if you plan on playing with penetration, keep some silicone lube (like ASTROGLIDE Diamond Silicone Gel) in the tub, as the streaming water washes away your natural lubrication.
How to go down in the shower:
One partner leans back against the shower wall with one leg propped up on the tub. The other partner sits on the edge of the tub to provide pleasure with their fingers, tongue, lips and/or their favorite waterproof toy.
Everything But The Kitchen Sink
This is a great position for the voyeurs who really want to look down and watch their partner in the heat of action.
How to make oral sex work in the kitchen:
For this position, one partner sits on the edge of the kitchen counter and the other stands between their legs for easy access. Depending on your height, the giver can sit on a chair or stool to increase comfort.
The receiver can use their hands or feet to guide their partner's head, or they can simply sit back and enjoy the ride.
Take a Seat: Oral Sex Using a Chair
This position allows the giver to sit down and relax while they provide their partner with enthusiastic pleasure.
How to Take a Seat and go down:
The giver sits in a chair or on the edge of the bed and their partner simply stands in front of them. To provide additional access to their hottest spots, the standing partner can place one foot up on the chair/bed while guiding the rhythm and pace with their hip movements.
The Lusty T: Approach Oral Sex from a New Angle
Changing the angle from which you approach your lover can incite new sensations.
How to do the Lusty T:
In this position, one partner lies on their back with a pillow propping up their hips and the other lies on their stomach at a 90 degree angle.

69 Spoons: Yes, That Kind of 69
Though this oral sex position may limit the use of your hands (it's hard to move your lower arms when you're lying on your side), it's a great position for both pleasure and intimacy, as it allows for a good deal of skin-to-skin contact.
How to 69 while spooning:
You simply lie facing one another with your bodies inverted (one partner's feet are up at the other's head) and slide your faces into one another's crotches.
What's your favorite oral sex position?
Was there any we missed? Let us know in the comments below, or tweet us @Astroglide!
---